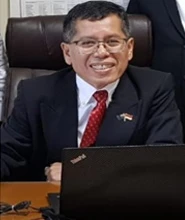 Don is the Founder and President Director of Arlie and is originally an accountant who brings over 23 years of senior management experience to the business. Don's background includes senior roles in trading, off-shore and on-shore catering services, engineering services, manufacturing and manpower and recruitment companies.

Prominently he spent over 11 years working at PT. JDA Indonesia – an outsourcing, formalities services and recruitment service company. During such time Don worked with numerous mining companies (e.g. Freeport, Newcrest, KPC, Agincourt, Newmont, Arutmin, Kellian, Indo Muro Kencana, Sembiri Gold) and also with several mining services companies (e.g. Cummins, Euclid, Hexindo, BHP, Trakindo, Bucyrus, Leighton, and Thiess). Don also obtained his Master Degree in International Business from Prasetiya Mulya Business School in 2000.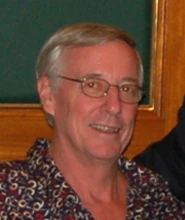 Robert (Bob) Edward Lee, Bob was retiring as President Director of PT JDA Indonesia in 2010, based in Jakarta. Bob has worked in Southeast Asia for over 30 years and is a civil engineer. He has vast experience working on civil construction, mining and infrastructure projects all over Southeast Asia and Australia. Bob has previously worked at Leighton, Thiess and Newcrest and prior to retiring was the president Director of PT. JDA Indonesia. Now splitting his time between Jakarta and Australia, Bob is a part-time advisor to Arlie.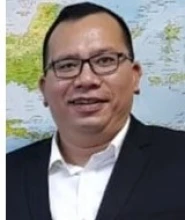 Klimakus was graduated from Telkom University - Bandung and has over 17 year experiences in various industries and services ranging from telecommunication, IT and manufacturing. He was a Vice President for Business Development for Indonesia region. His strong customer orientation and leadership skills make him ideal to manage the business development for Arlie both in contracting and recruitment as well as managing the office.